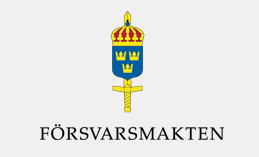 The Armed Forces place high demands on accessibility, security and traceability for organizational communication that is critical to operations. This entails a wide variety of processes and different system types, ranging from internal, administrative systems and communication with external companies and agencies, to military guidance systems used in the field. In a critical situation everything must function.
In a military organization, there are various security zones, depending on the degree of sensitivity of information. A decisive feature of xTrade in these environments is that the platform enables information exchange between different operational systems not just within, but also between different security zones. With xTrade's encryption model, it is possible to protect information efficiently from unauthorized parties.
Large volumes of traffic can pass through xTrade securely, even when the bandwidth is low. All communication can be authenticated and encrypted. If any disturbance occurs in e.g. the network or power supply, the system can quickly restart thanks to our robust design. Traceability, non-repudiation and strong additional logging are important aspects of security. xTrade can queue messages according to different queue principles, with prioritization and sequence management.