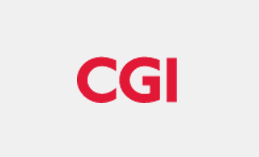 xTrade is the engine for transaction processing and communications in CGI's VAN-service.
– A product to grow with!
CGI is an IT service provider that offers an integration service currently handling around 450 million messages annually. At the end of the 90s, the service had too low capacity, and to solve the problem they began using the xTrade integration platform from Xware.

"We have been using xTrade for about 10 years. It is still an important part of our integration services", says Leif Forsman, Project Manager for Enterprise Integrations Services (EIS) at CGI. CGI's integration service handles electronic services for information distribution. Such services include printing and sending or scanning and filing invoices.
Challenge
In 1998, CGI was searching for a new product that could improve the capacity of their integration service. "At the end of the 1990s more and more customers wanted to use our services. Queues developed, the system broke down and our functionality deteriorated. We therefore began searching for a product that would be able to handle the capacity we wanted to achieve and our technical specifications. After analyzing several potential suppliers, they found xTrade from Xware to be the best suited platform.
Solution
CGI have chosen to integrate xTrade with their own configuration tool, which forms a sort of shell around xTrade. This means that only a few technicians work directly in xTrade, while other personnel work in CGI's proprietary configuration tool.
CGI's integration service currently handles around 450 million messages annually, sent between 150 large companies in Scandinavia and around 16,000 parties, consisting of clients, suppliers, carriers, banks and authorities. The 150 companies each have their own portal that shows the flow and status of their tasks.
Gain
According to Leif Forsman, xTrade has given CGI a stable operating environment and a foundation from which to grow, allowing them to adapt to the market requirements. "The good thing about xTrade is that it is easy to implement and solves problems very directly. It is also great that this is a product that grows with our company. In addition, xTrade performs very well." This was probably the main reason they selected the product. "All functions are built into the basic platform, not offered as add-ons." This ensures a stable product that also offers great traceability and monitoring capabilities. CGI has been in close contact with Xware during their 10-12 years of cooperation