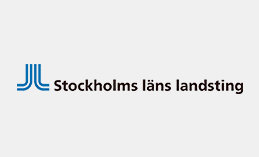 xTrade is the hub in a complex integration solution that includes medical record systems, laboratories and pharmaceutical systems in the complicated process that is modern health care.


New approaches increase the accessibility of information
Karolinska Hospital is one of the most well-known hospitals in Scandinavia. The hospital, located in Solna, has made a major mark on Swedish health care, research and education, and is still the leader in medical development in Sweden. With its wide scope, Karolinska Hospital operates in areas that aim to improve and prolong people's lives. An important area that has seen revolutionary changes in the past few years, is IT. Large sums have been invested to ensure better service for healthcare employees and also patients and their relatives.
Communication improving quality
Every day, around 80,000-100,000 messages move in a constant stream through the hospital's messaging exchange, from patient record systems and laboratory systems. There have been vast improvements in just about every County Council run healthcare service where data records are used, including major hospitals, local hospitals, casualty wards, private clinics, with some form of lab results and referrals. By offering this messaging service to its recipients, Karolinska Hospital has eliminated many of its logistics issues. Communication has become more efficient and significantly more seamless than when things were done on paper. The number of errors has also decreased massively, since the user is unable to make the same mistakes as before. "Everything goes directly into the system. It has definitely improved our quality and saved us time, while at the same time being very popular, everybody wants it" says Alexander Stendahl, EDI Manager at Karolinska Hospital.
With the TakeCare record system and the new common health care database GVD (Gemensam Vårddokumentation), patient information will be accessible in a whole new way. The foundation of the system is the Xware platform xTrade Business Hub. Currently, all communication between Karolinska Hospital and suppliers/services goes through the platform, along with all lab results and referrals from Stockholm County Council.
Huge changes
Many profound have been made at the hospital recently, particularly changes of a structural nature. The first major change was of a general nature, and  involved the centralization of all the hospitals into one single solution, which has had very positive consequences for all parties involved. It can be seen most clearly in the way that competition between the hospitals has disappeared, so that a better, more cohesive climate has emerged. But perhaps the most important change at Karolinska Hospital has been the merge with Huddinge Hospital, an extensive project both practically and financially. In connection with this, a decision was made to eliminate the hospital's older records systems, BMS, PAS and Melior, and in their place CGM's records system TakeCare was introduced, and was also brought to Huddinge Hospital.